A non-invasive detection on all components of the home, over 1,000 items inspected.
Foundation
Roof
Exterior surfaces
Irrigation surfaces
Garage
Inground Pool / Spa
Attic
Interior Rooms
Plumbing
Electrical
Heating / AC
Windows & Doors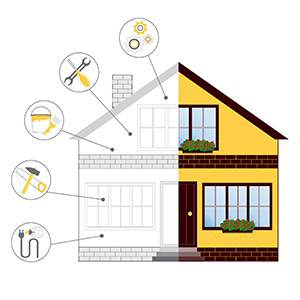 COMPLETE HOME INSPECTION
Every home can have defects. Learn what defects are present in the home and receive an estimate of how much they cost to repair.
Develop complete confidence in your buying decision.
Pro inspectors as a State Licensed Inspector, State Certified Contractor, Assessor and InterNACHI certified we know what to look for and how to report deficiencies in detail with cost estimates!
MOLD INSPECTION – ANALYSIS
Do you have allergies? Don't know why? Do you see stains on your walls? It may be possible that the problem is toxic mold which can cause discomfort, allergies, respiratory problems and other health issues. If you want to be safe and sure, let us schedule your Mold Inspection / Analysis. The results will be on a quality report, that includes all sampled spores with the counts and the locations in your home where Mold is present. Take the first step on putting your family in a environmentally safe home. Call Pro Inspectors to schedule your analysis today. All our Mold Analysts are licensed, insured and have been in business for many years.
WIND MITIGATION REPORTS
What is a wind mitigation report or form? Generally, to properly rate a home's insurance coverage, a wind mitigation inspection is needed to determine which credits apply to a home. During a wind mitigation inspection, a certified inspector looks for key features and add-ons that reduce the amount of damage your home may suffer in the event of a hurricane or strong windstorm.
Why is it important to get one? An accurately completed wind mitigation form can result in discounts applied toward your home owners insurance premiums.  According to the Florida Division of Emergency Management, 15% – 70% of home insurance premiums in Florida can be attributed to wind-damage risk.
While there is a low upfront cost involved, outfitting your home with wind mitigation features can result in significant savings right away and in the long term.
WOOD DESTROYING ORGANISMS
A Wood Destroying Organism (WDO) Inspection Report is a written report of an inspection on a home for visible and accessible evidence of an infestation or damage by wood destroying organisms. A properly-performed WDO inspection is a thorough examination of all accessible areas of a home for visible evidence of termites, carpenter ants, carpenter bees, and a variety of wood-destroying beetles, as well as for conditions conducive to infestation by those insects.
Such infestations are dangerous to structures and can weaken the structural integrity of your property.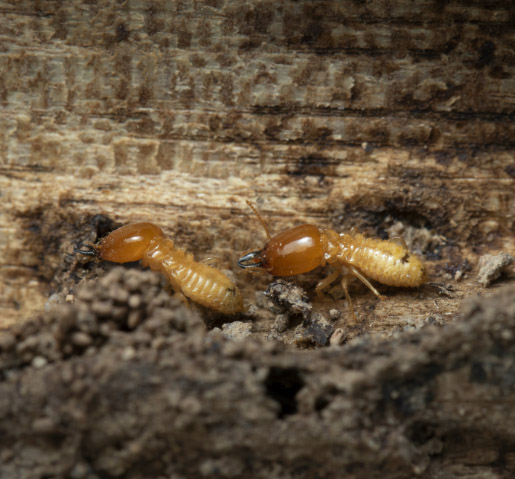 ROOF CERTIFICATIONS
A Roof Certification is a statement of opinion by a licensed inspector who deems the roof has a life expectancy of up to 3 years and should be FHA compliant. Before this certification is issued, however, a thorough roof inspection is carried out to assess the rooftop's current condition and uncover any deficiencies. This form is usually required by insurers to issue coverage, and can only be completed by one of the following professionals: Licensed Building Contractors, Roofers, Home Inspectors, Engineers, Architects.

4 POINT INSPECTIONS
It focuses on four main areas of interest in a home:
HVAC (Heating, Ventilation and Air Conditioning)

Electrical wiring and panels

Plumbing connections and fixtures

Roof
Generally, the only entity who requests a 4-point inspection is an insurance company. This type of inspection gives the potential insurer a better idea of the condition of the property that the proposed policy will cover, and are commonly required when insuring older property.
If any of these major items in the home are in poor condition, or need replacement, the insurance company may require you to repair or replace them prior to obtaining coverage. If you schedule a 4 POINT INSPECTION with one of our other Inspections you will get a discounted inspection fee!